Welcome to Streetwise Coaching..pass your test with us in 2018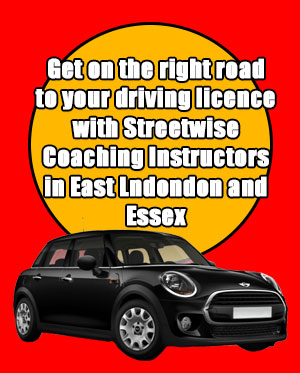 Established back in 2002, Streetwise Coaching is an independently run Driving School offering manual driving lessons in Waltham Abbey East London & Essex borders.



With so many Driving Schools advertising nowadays, it can often be a difficult task choosing the right School to learn with.

As an independent Driving School, Streetwise Coaching provides high quality training with lessons tailored to the individual pupil so you can be taught at the best pace to suit you. Our Instructors teach in a calm and patient manner which will put even the most nervous pupils at ease very quickly.



Our lessons follow the Driving Standards Agencies criteria, however in addition to this we also teach aspects of "Roadcraft" (which the Police use to train their drivers), this improves a drivers anticipation, awareness and forward planning skills to a more advanced level, ensuring they are a safer driver on the road.



TERMS & CONDITIONS

1. All pupils receive a detailed progress card on their 1st lesson.

2. Full hour, 90 minute or 2 hour lessons

3. No car sharing all lessons are on a 1-2-1 basis

4. Fully Qualified DVSA Approved Instructors,(we don´t use Trainee Instructors)

5. Modern dual-controlled air-conditioned cars

6. Help and advice with the Theory Test

7. Refunds on unused pre-paid block bookings are calculated deducting any used hours at standard rate, refunds made by bank transfer within 14 days.

8. We reserve the right to charge for the lesson if you cancel at short notice (within 48hrs) or fail to turn up.



Whether you are a complete novice getting behind the steering wheel for the very first time, or a more experienced learner who has already had a number of lessons, failed previous driving tests or have a full licence but want to top up on your skills and confidence, Streetwise Coaching is the Driving School for you.



We will teach you the skills required to become a confident, competent and responsible driver.

We look forward to hearing from you soon.